PICANTO 1.1 LX M/T P 595,000
PICANTO 1.1 EX A/T P 645,000
RIO 1.4 M/T P 695,000
RIO 1.4 A/T P 745,000
CARENS 2.0 CRDI M/T P 1,135,000
CARENS 2.0 CRDI A/T LX P 1,185,000
CARENS 2.0 CRDI A/T EX P 1,270,000
SPORTAGE 2.0 CRDI 4x2 P 1,245,000
SPORTAGE 2.0 CRDI 4x4 P 1,375,000
FORTE 2.0 SX P 1,320,000
FORTE KOUP 2.0 SX P 1,420,000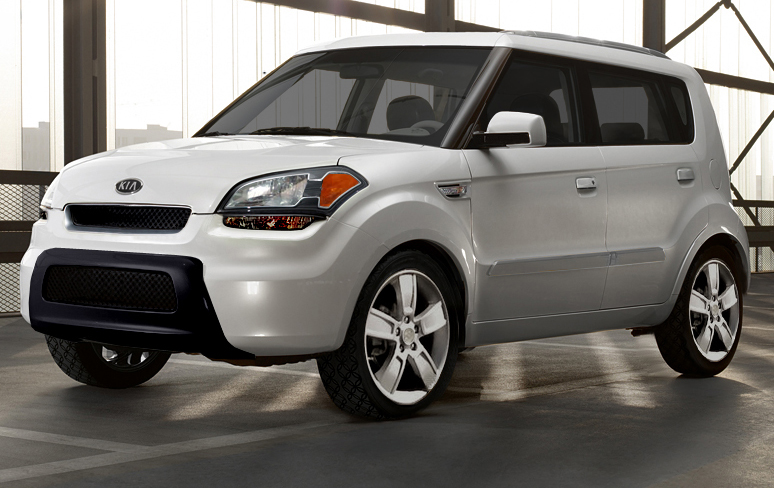 SOUL 2.0 M/T P 1,170,000
SOUL 2.0 A/T LX P 1,220,000
SOUL 2.0 A/T EX P 1,320.000
SORENTO 2.2 R-eVGT 4X2 A/T EX 7 STR P 1,790,000
SORENTO 2.4 DUAL CVVT 4X4 EX 7 STR P 1,790,000
CARNIVAL 2.9 A/T (LWB EX) P 1,695,000
Source : C! Magazine / Top Gear
Last edited by G-Force on Wed Oct 20, 2010 10:25 pm; edited 1 time in total

G-Force





i like the price of the new sportage brother. on a side note, why the hell is the picanto priced 645k!?!
Last edited by sonic on Wed Oct 20, 2010 10:38 pm; edited 1 time in total
Oops...typo at 685, its 645...

The Sportage prices are based with the current platform, not our X3 lookalike!
_________________

G-Force





dagnamit! kala ko that was the hot new sportage...i can dream for now.
my next cars would be the new elantra and the new sportage. tapos!

yup! taya ulit sa lotto!

_________________

G-Force





sa aken Sorento R-eVGT


P. Ang Gulo




Location

: sa buong kapuluan ng pilipinas



me too Sorento and Kia Forte Koup!hahaha

EarthWormJim




Location

: Desert Storm



updated with pictures


---
Permissions in this forum:
You
cannot
reply to topics in this forum