Kia Forte (Cerato) 5door launched!
via
KiaBuzz
Here are some photos of Forte (known as Cerato in some regions) hatchback, recently launched at the Domestic Sales & Marketing headquarter office building in Seoul, Korea. 2011 model year Forte series (sedan, coupe and hatchback) will be equipped with 6-speed Auto transmission & manual transmission and paddle shifter to enhance the joy of riding. We will soon be introducing a behind story of Forte hatchback launching ceremony in Korea, as well as an interview with the product manager of Forte (Cerato) hatchback. Stay tuned!

denniskho




Location

: Marikina City



Seen the 2 door Koupe last night and I went home speechless. pretty good looking car! I like the Apple Green color of the 2 door. sadly i forgot to have a computation with this one.

EarthWormJim




Location

: Desert Storm



car shopping paps ah!

yaman! paulan ka naman!
Yikes! Window shopping lang ako.haha.. I just accompany may Sister in the nearest dealerships because they wanted to replace their car. I was surprise that the only requirement needed are Iqama(KSA identification ID), The Money you want to down and Cert of Employment ata then wallah you can take home your new car already!hahaha

EarthWormJim




Location

: Desert Storm



ganda naman...potential hot hatch looks!
_________________

G-Force





paps mas maganda yung 2door! parang Civic SI!

Cerato Kia Koup long-term benefits of almost-empty sub-market, and cut $ 25,000 is the first choice for budget buyers is certainly not on the market for a BMW or Mercedes (series coupe / convertible, and a CLC-Class is the current segment Top suppliers). The Koup has a number of factors at hand, his aggressive style and unique, ensuring excellent Kia km unlimited five years, and – at the time of writing – a record price of $ 24,990 to carry for the manual model. The Koup is not a safety rating ANCAP (basic sedan tested received a rating of 4 stars). However, it has the same package of six airbags and stability control as brothers sedan SLi. Koup is ready, 2.0-liter DOHC. It does not have power, but it turns easily and makes a pleasant sound when at work. He feels well balanced on the ground REV and released a little breath right at the red line. Stretching the dollar at $ 30,000 ($ 29.990, to be exact) and the Citroen C4 VTS "get cut. And that's where things until you U.S. dollars for serious again.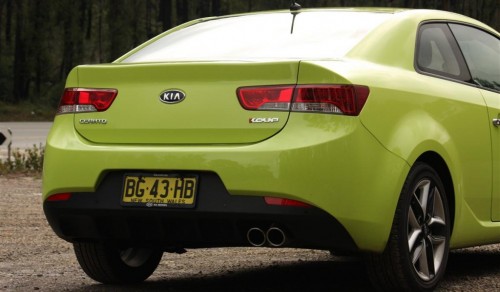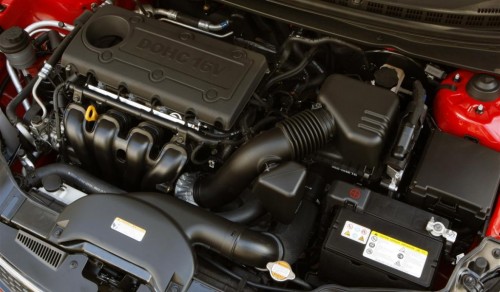 *Cerato and Forte are same. this the Exact same model I saw and Seated personally! drive test?= secret!




EarthWormJim




Location

: Desert Storm



secret secret! psssssh!!!



Similar topics
---
Permissions in this forum:
You
cannot
reply to topics in this forum